Why are we doing this?
Being of afro-descent, our personal reality is affected daily by the social and financial unbalance that Canadians of marginalized backgrounds live everyday. Being sensitive to the need of social and cultural evolution is at the heart of Black Wealth Media's infrastructure and core values. We plan to stay aware and grow with the needs of our society, making sure our afro-centric content reflects this at all times. While providing a safe place for Black filmmakers to tell the stories that are important to them.
Black Wealth Media encourages and nourishes marginalized Canadians of culturally diverse backgrounds, to share, grow, create, encourage, learn and work together. This not only generates a positive exchange but also helps to give back to our communities.
While prototyping our first product, the documentary series 'Black Wealth Matters', we were given direct access to Black Filmmakers, Industry Leaders, Scholars, Cultural leaders, Artists and more, each bringing something different and powerful to the table. They all came from different backgrounds, religious beliefs, age groups and cultural interests, yet all stated common issues. Realities they came across time and time again, each within their respective environments:
A lack of positive and inspirational images of Afro-descendants in the media

A lack of practical resources offered to Black creators

A lack of transfer of knowledge from current professionals within the industry, in and out of the Black communities

A lack of opportunities being offered to qualified Afro-descendants

A lack of sharing, be it financial WEALTH, cultural WEALTH or social WEALTH within the Black communities
Black Wealth Media sees an enormous value in providing a safe artistic environment that can help enhance the dialogue between individuals, industry leaders, artists, academics and so on, throughout our own communities and beyond.
Founder and President of Black Wealth Media
Content Developer and Lead Filmmaker
Creator of popular series « Black Wealth Matters »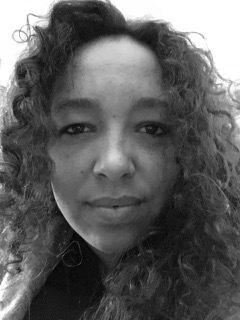 Vice President of Black Wealth Media
General Manage and Lead Producer